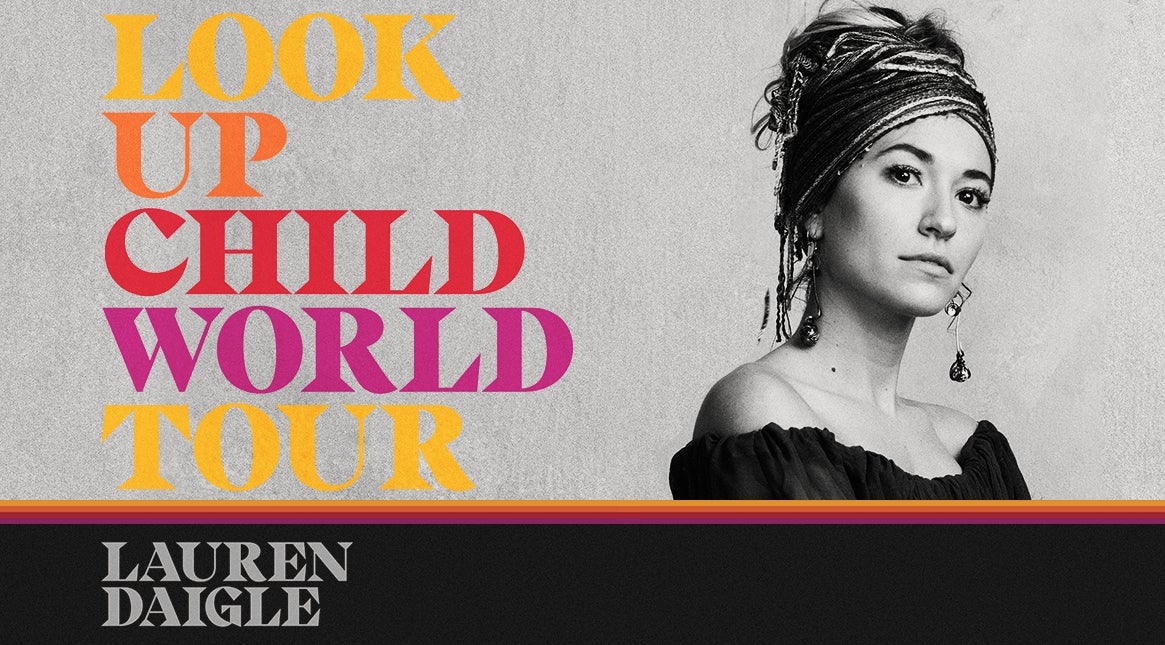 Lauren Daigle
"Look Up Child World Tour"
Lauren Daigle
"Look Up Child World Tour"
Event Information
​​​​​Two-time GRAMMY Award winner Lauren Daigle is extending her sold-out "Look Up Child World Tour" with 19 new stops across the US and Europe. The new shows come on the heels of 53 critically hailed sold-out performances, including shows at New York's iconic Carnegie Hall and two nights at Nashville's famed Ryman Auditorium. The "Look Up Child World Tour" will make a stop at Tampa's Yuengling Center on Friday, June 28, 2019 at 7:30 PM.
Lauren Daigle is a two-time Grammy Award winner, two-time Billboard Music Award winner, and an American Music Award winner. Her ability to connect with her fans has made her the fastest-selling new artist for her genre of the last decade. Daigle's Grammy Award winning crossover single, "You Say," has appeared in the Top 40 of Billboard's Hot 100 chart and her Grammy Award winning album, Look Up Child, debuted at No. 3 on the Billboard 200 Albums chart. Her debut album, How Can It Be, has been certified platinum by the RIAA and has produced three certified Gold singles.
Prohibited Items + Camera Policy
To help ensure your safety, Yuengling Center has strict security measures designed to help all guests have a safe and enjoyable experience while attending an event at Yuengling Center. We apologize for any inconvenience this may cause. Your Safety is always our first concern.
The Following items are not permitted at Yuengling Center Events:
Cameras meeting designated event standards will be permitted
Weapons of any kind

Sworn local, state, and federal law enforcement officers attending nonticketed university events (e.g. Commencement) who are within their jurisdiction and who are authorized by their respective agency to carry a firearm while off-duty, may enter the Yuengling Center with a concealed firearm upon presenting their badge and identification card to authorized security personnel

Pepper Spray or Mace
Wallet chains
Cans, Bottles and Glass
Long Chains/Sharp Spikes
Large Bags
Laser Pointers
Food, Drinks & Alcohol
Air Horns/Noise Makers
Offensive Banners/Posters
Sticks or Poles of any kind
Controlled Substances
Chairs, folding chairs or any other type of individual chair for use
Coolers
Wrapped gifts
Skateboards
Balloons
Checkout our in-arena dining options!